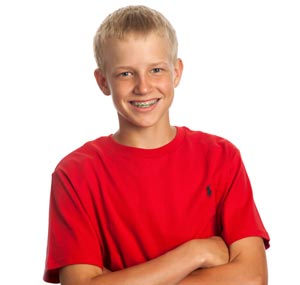 Because each case is unique, each patient's treatment fee is determined on an individual basis. You will be able to discuss fees and payment options before treatment begins. We accept assignment from most insurance plans and file the necessary papers to the insurance company. We work hard to make orthodontics affordable!
Fees
In an effort to keep orthodontic fees down while maintaining the highest level of professional care, we have established the following financial policy:
A pre-payment courtesy will be offered with your payment in full. The total obligation, including the estimated insurance benefits portion, must be paid in full with cash or check prior to the start of treatment. With this option, we will file benefits payable to Wells Orthodontics or to the policy holder. Any benefit payments received by our office will be reimbursed to the policyholder on a quarterly basis.
For your convenience, we also offer our no-interest monthly payment option. With this option, there is an initial down payment and then automatic monthly payments using your Visa, MasterCard, or a checking/savings account number.
A third option would be to take advantage of our non-peak-hours courtesy. A portion of the total obligation will be deducted if all appointments are made during the non-peak hours of our practice.
We also accept CareCredit (a healthcare credit card) for extended payment plans without a down payment. You will need to apply by phone or online for acceptance by this outside funding source.
We will make every effort to accommodate patients with temporary difficulties. However, In cases of serious delinquency, treatment will be discontinued.
Benefits
If you have insurance benefits, we will help you to determine the available orthodontic coverage. The Wells Orthodontic Team will help in every way we can in the filing of your claim and handling benefit questions on your behalf.