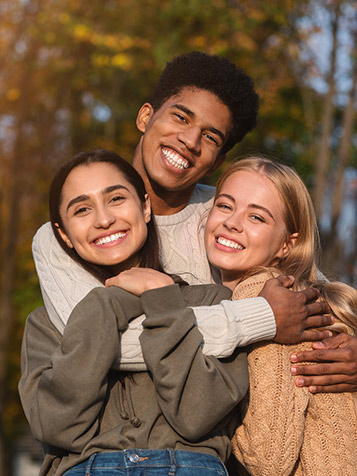 "Wells Orthodontics rocks!"
— Benjamin L.
"Everyone's amazing: so friendly and professional. Very clean, and appointments are always on time ;) "
— Michelle L.
"Everyone is always nice and they make you feel welcome. I used to hate having people work on my teeth, but not after being here."
— Misty F.
"I love the professionalism of the whole staff, from clinical to clerical and insurance. I am looking forward to bringing my youngest son for his orthodontic care."
"The friendliness of the staff is above expectations! Best of all, through this process, my son has decided that his career will be in orthodontics!"
— MaLinda N.
"Dr. Wells and his staff are the best. I have, and will continue, to recommend Wells Orthodontics to all my friends and family."
— Karen W.
" 'Service with a smile' should be Dr. Wells' motto. Never a surprise to see the waiting room filled with happy patients and families."
— Monica W.
"Dr. Wells and his staff are absolutely amazing. I always felt like part of their team with every visit."
— April S.
"Both of my daughters and I have been under Dr. Tony's care over the past several years and we have always — every time — been treated with kindness and warmth that makes it a pleasure to come here."
— Tarah N.