On Being an Orthodontist
Giving people healthy, straight teeth, and creating smiles that will last a lifetime, is immensely rewarding. Each patient comes to me with one goal: to have a beautiful smile. Each person is unique, and so are his or her clinical needs and personal concerns. I spend time getting to know the person, and then develop an individualized treatment plan that works for each unique situation.
I'm a hands-on orthodontist. I see each patient at every visit, whether people are here for a retainer check, or to have their braces placed or adjusted. It's essential that I monitor everything that happens during care, and that every patient knows I'm here for them.
The relationships that grow between myself and my patients are incredible. I love how they are enthusiastic to start treatment, and how much positive energy they bring to our office. I spend my days surrounded by smiles and laughter, all while creating better lives for people I care about.
Education and Continuing Education
Doctorate of Dental Medicine – University of Louisville
Advanced education in general dentistry residency
Orthodontic certificate – University of Louisville College of Dentistry
I'm passionate about continuing education. Orthodontics is a constantly evolving field. It's essential that I remain current on changes in treatments, materials, and technology so my patients receive the best care, and the most amazing smiles. Throughout the year I take courses and attend meetings, lectures, and hands-on demonstrations to stay up to date and expand my skills.
I'm a member and past president of the First District Dental Society and past president of the Western Kentucky Orthodontic Study Group. I'm also a member of the Seattle Study Club, the University of Louisville Alumni Association continuing education organization.
Professional memberships include:
American Association of Orthodontists
Southern Association of Orthodontists
American Dental Association
Kentucky Dental Association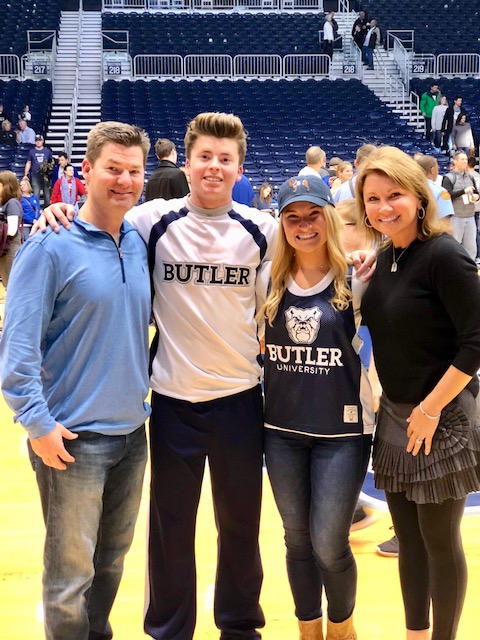 Away from the Practice
My wife, Dr. Crunchy Wells, is a dentist. We have two amazing children, Rieser and Abbey, and two family dogs, Chopper and Bella. When I'm not caring for my patients, you'll most often find me at my children's various extracurricular events: usually football, basketball, cheerleading, and dance. If we're not supporting the children's activities, we're all at the lake!